About us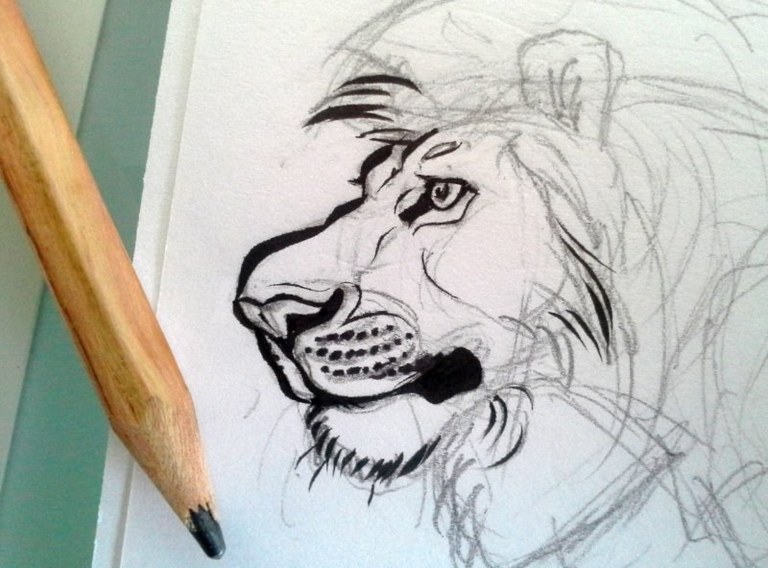 Hello, thanks for visiting our portfolio, we hope you enjoy our work!
Who are we?
We are Thomas and Henrieke, two cartoon artists who love to work together as a team.
What kind of work do we do?
We can make art in various styles, but we specialize in cartoon animals. We can create extremely cartoony and zany characters, as well as semi-realistic animal illustrations that stay close to nature. If you haven't done so yet, take a look at the gallery to see what kind of styles we work in. Since we can draw in a wide range of styles to suit the project, our work can be used for many different projects such as:

Mascot characters (character design)

Illustrations

Logos
Comics
Educational drawings

Coloring pages
Pet caricatures

Our strength is to create bold, appealing characters that catch the eye of both adults and children alike!
Please email us with any questions you might have! We can be contacted in English, German, and Dutch.

---
Über uns
Danke, dass Sie unser Portfolio besuchen, wir hoffen unsere Kreationen gefallen Ihnen!
Wer wir sind
Wir sind Thomas und Henrieke, zwei Comiczeichner die gerne als Team zusammenarbeiten!
Was wir machen
Wir können in einer breiten Palette von Stilen zeichnen und sind hauptsächlich spezialisiert auf Tierillustrationen. Neben sehr comichaften und übertriebenen Illustrationen können wir auch semi-realistisch zeichnen, je nachdem was am besten zu Ihrem Projekt passt, zum Beispiel:
Maskottchen und Character Design
Logos
Comics
Unterrichtsmaterial
Malbücher
Tierkarikaturen
Unsere Stärke sind überzeugende, ansprechende Charaktere die sowohl Erwachsenen und Kindern in Erinnerung bleiben!
Wenn Sie Fragen haben, zögern Sie nicht uns ein e-mail zu schicken. Gerne beraten wir sie unverbindlich über unser Angebot! Sie können uns gerne in Deutsch, Englisch oder Niederländisch kontaktieren!
---
Over ons
Bedankt voor het bezoeken van onze portfolio, we hopen dat ons werk u bevalt.
Wie zijn we?
Wij zijn Thomas en Henrieke, twee cartoon-tekenaars die graag samenwerken als een team.
Wat doen we?
We kunnen tekeningen maken in allerlei verschillende stijlen, maar we zijn gespecialiseerd in dieren. We kunnen maffe, expressieve cartoons tekenen, maar ook semi-realistische dieren die natuurgetrouw zijn. Neem een kijkje in onze galerij om voorbeelden te zien van de stijlen waarin we kunnen werken!
Laat ons weten naar wat u op zoek bent, zodat wij onze tekeningen precies zo kunnen maken dat het bij ùw project past. Zeer geschikt voor o.a.:
Mascottes en character design
Logo's
Stripverhalen
Educatiemateriaal
Kleurplaten
(Huis)dierkarikaturen
Onze kracht zit in het maken van opvallende, aansprekende figuren die zowel volwassenen als kinderen in het oog springen!
Twijfel niet om ons een email te sturen als u vragen heeft. U kunt contact met ons opnemen in het Nederlands, Engels en Duits.